Tel:+8615152288398
Fax:+86-510-86292857
Mob:+8615152288398
E-mail: sunny@yuanfangmach.com
Add: No.8 Kaitai Rd., Nanzha Street, Jiangyin City, Jiangsu Province, China
Sophisticated Steel Pipe Cooling Bed
Profession Guide wheel,Walking Beam Cooling Bed etc.The chain cooling table is a kind of rolled cooling way of steel rolling workshop. The rolled piece is pulled by the chain on chain cooling table. It is transported and cooled or it is cooled and pushed in tumbler type, chain round-trip movement.
Steel Pipe Cooling Bed
Steel Pipe Cooling Bed

Purpose

In the process of the steel pipe rolling, the cooling of the steel pipe is done by the two reversed direction chain steel moving mechanism, in which, the speed of positive direction chain is faster than that of the reversed direction moving chain. Both direction movements make the steel pipe advance and the roll to be cooled and then make the steel pipe get a well-distributed cooling and straightening effect.
Billet Transfer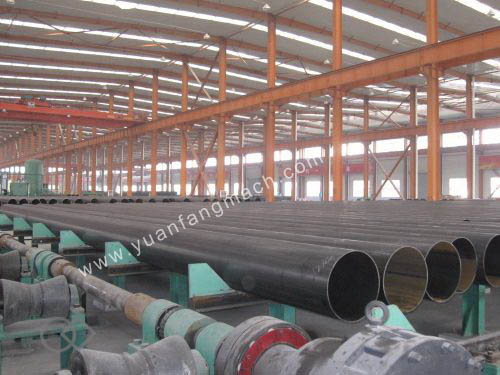 Billet Transfer

Purpose
You should do a horizontal movement to the rolled piece for the limited area and equipment in the rolling workshop. The billet transfer is a kind of equipment doing horizontal movement.
Steel Plate Circular Cooling Bed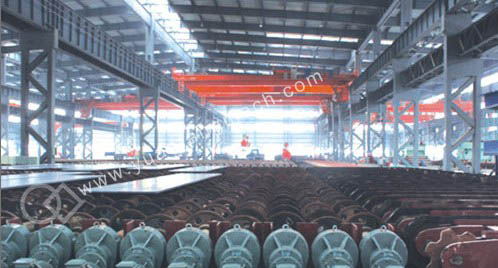 Steel Plate Circular Cooling Bed
Purpose
The steel plate cooling is different from that of the bar and section mill in the heavy and medium plate steel rolling workshop. It uses the vertical type disc to support the steel plate to be cooled by the motion energy of the vertical type disc and transports it to the next process to be inspected or be cut into the needed end plate of the customer.
FAQ
Q: Are you trading company or manufacturer ?
A: We are a manufacturer with our own factory.
Q: How long is your delivery time?
A: Generally, it is 3 months after payment, or it depends on the quantity of order.
Q:What about the after-sale services?
A:We provide 12 months quality warranty after dispatch. We also offer long-time technical advisory services.
Q.What about the transpotation?
A:We can take any type of transpotation according to the customer's demand.
Q: why choose us?
A:Yuanfang Machinery Manufacturing Co., Ltd. is located in Jiangyin City, Jiangsu Province, China. It is founded in 2006, covering an area of about 40,000 m2 with a gross investment of 120 million RMB. Yuanfang Machinery Manufacturing Co., Ltd. is an enterprise majoring in designing, manufacturing and selling large metallurgical, environment friendly and non-standard equipments. It is also a professional manufacturer in finishing and grinding series equipments applied on the subsequent processes after steel producing. The company passed the ISO9001 international quality certification in 2007. In 2009, it was identified as the "High and New Tech Enterprise in Jiangsu Province". In the year of 2010, it passed the ISO14001 Environmental Management System Certification.
Please feel free to contact with us for detailed information, we will reply you at once.
Contact Below:
Jiangyin YuanFang Machinery Manufacturing Co.,LTD.
Shanny Shen: +86 151 5228 8398
Jessica Zhang: +86 159 6161 0166
Tel:+86-510-80283152
Fax:+86-510-86292857
Email: jessica@ yuanfangmach.com
Web:www.chamferingmachinechina.com
Add:No.8 Kaitai Rd. Nanzha Street Jiangyin City Jiangsu Province china
If you're looking for the sophisticated steel pipe cooling bed, please be free to consult the quotation with our factory. As one of the leading manufacturers and suppliers in China, we also offer the customized products made in China with reasonable price.